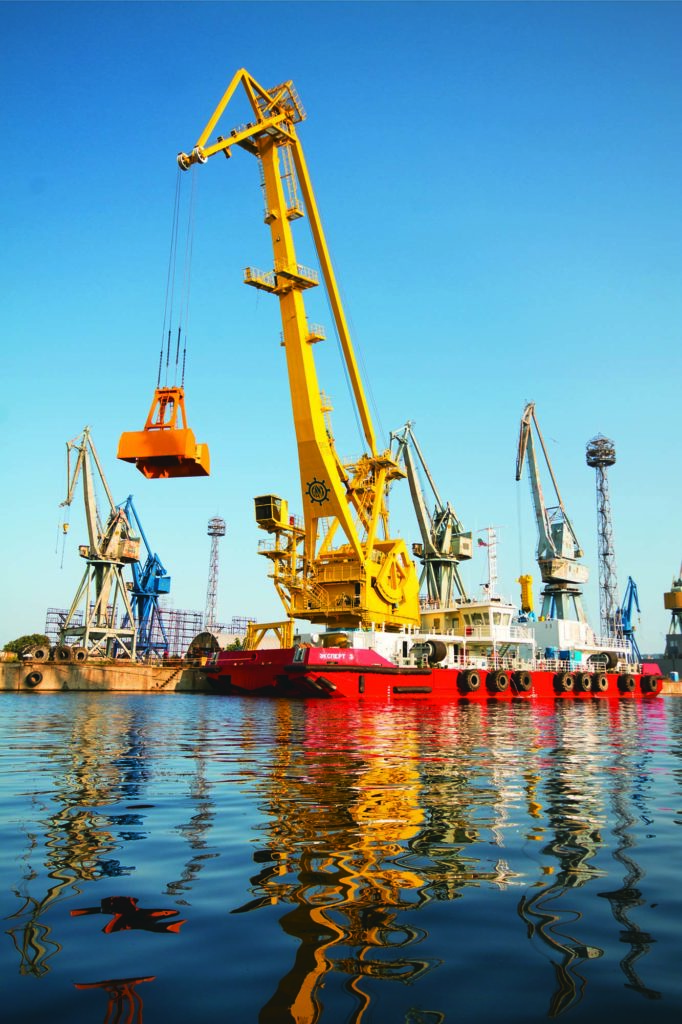 Hungarian shipbuilding holding GANZ Danubius is the oldest shipbuilding company in Central Europe. For more than half a century of its history, the company has made several thousand ships, floating, portal cranes and other port handling equipment for sea and river.
The motto of GANZ Danubius is
Tradition. Quality. Innovations
Tradition is embodied in the 180 years of shipbuilding's experience.
Quality satisfies the standards and norms of the European Union.
Innovations are an integral part of the production process GANZ Danubius.
GANZ Danubius company offers customers a wide range of products and services:
floating cranes GANZ Expert,
floating cranes from 5 to 750 tons,
split-barges,
portal cranes 3 to 80 tons,
port handling equipment,
watercrafts and equipment for dredging,
tugboats,
special vessels: diver base, movers for lifting and transporting yachts, floating gas stations for medium and small vessels, diffusers, etc.,
reductors and electro-mechanic outputs,
spare parts, repair and reconstruction of floating and portal cranes GANZ.
Today the hallmark of the company GANZ Danubius are:
floating cranes,
soil carrying hopper barges / split barges,
reconstruction / modernization of floating and portal cranes.